Wolf Winner bonuses
Each game establishment has its own bonus system. Someone offers players more opportunities, someone less. WolfWinner casino adheres to a very direct strategy in this regard – players should get the most out of the game and it is bonuses that help to do this best.
Immediately after registration, players begin to receive many pleasant gifts that help to have a good time on playing games. We will tell you more about how this system works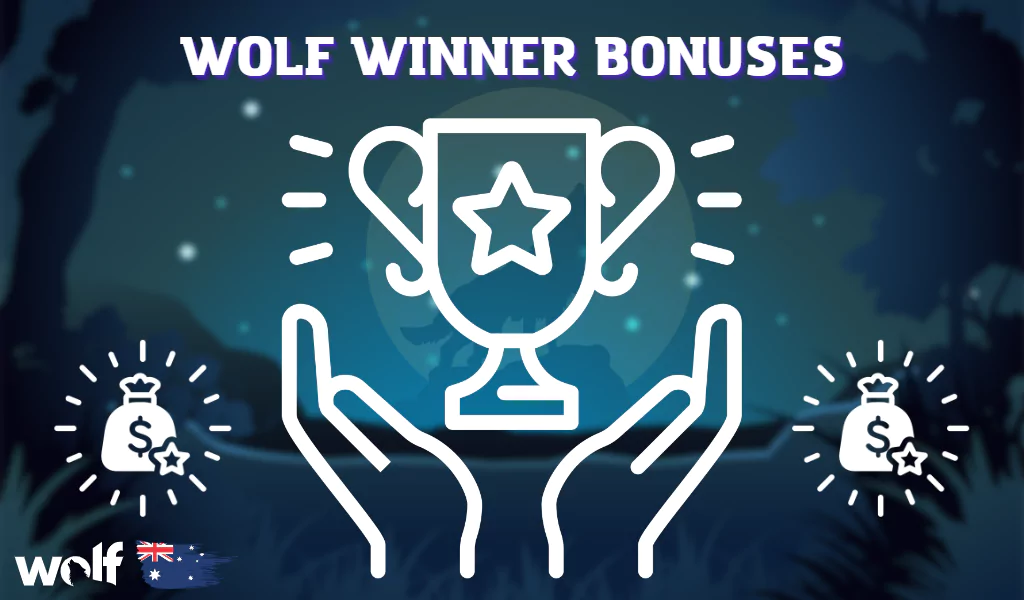 In general about Wolf Winner Casino bonuses
In total, Wolf Winner Casino has more than 10 different types of bonuses:
Gifts after registration and first deposits;
Gifts for activity and regular replenishment on the site or in the mobile version;
Temporary events that the casino administration holds once a week or a month;
Bonuses for specific pokie machines;
Cashback from lost bets.
This is only a small part of the full list of bonuses and then we will look at each of them in detail!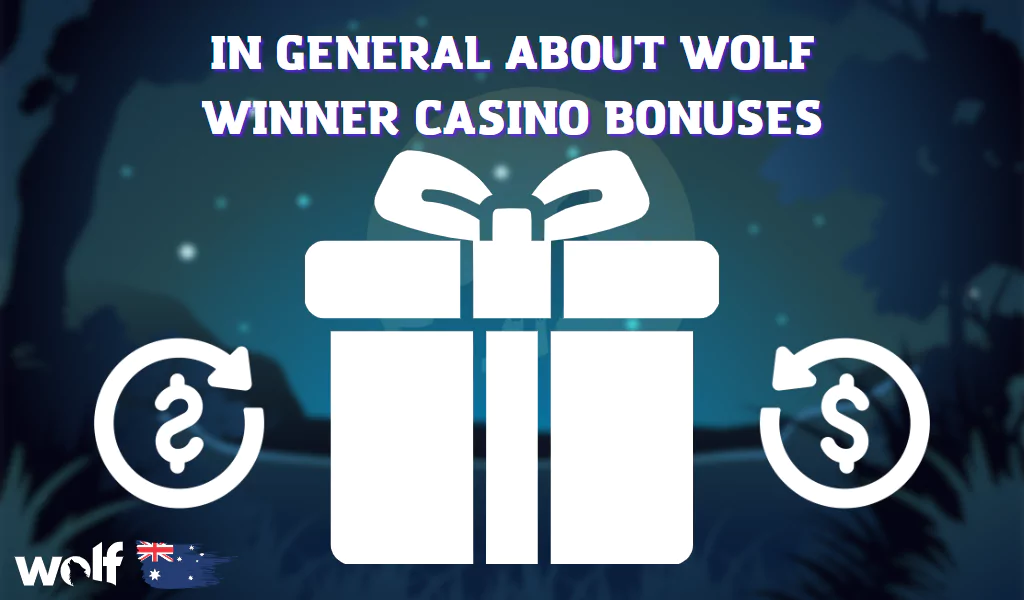 Wolf Winner Casino sign up bonus
During registration, each user can activate either the promo code immediately or later on a special page. For its activation, you will receive a certain number of free spins and AUD, which you can immediately use in the game.
The second part of the Wolf Winner sign up bonus is activated by itself along with the registration of the profile. To activate them, it is enough to top up your account with any amount available to you. To do this:
Go to the special section with replenishment.
Choose a convenient currency, wallet and the amount with which you are going to play.
Then we confirm the transaction and within a few minutes, the money is credited to the account of the personal account.
At the same time, the system will give the player 125% of the deposited amount and 125 free spins for Wolf Saga Pokie. There are two restrictions on receiving the bonus – the deposit amount should not be less than 20 AUD, and the wagering coefficient is 50x.
The following deposits will also not be ignored by the system. WolfWinner bonus is also given for 2-4 deposits to the account. To receive them, it is also important that the amount to be replenished is above 20 AUD. Otherwise, only the size of the gift changes:
The second deposit – 100% of the deposit amount, but no more 1500 AUD;
The third deposit – 100% of the deposit amount, but no more 1000 AUD;
The fourth deposit – 80% of the deposit amount, but no more 1000 AUD;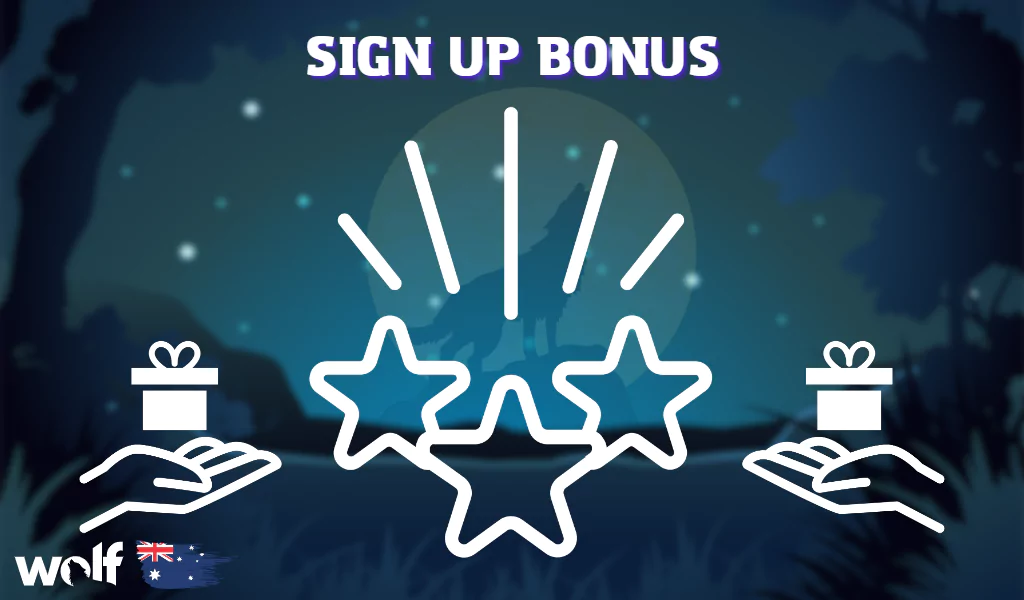 Temporary events
Sometimes temporary events take place on the Wolf Winner website, where for a short time you need to do a certain action and in return get a chance to own a huge prize pool.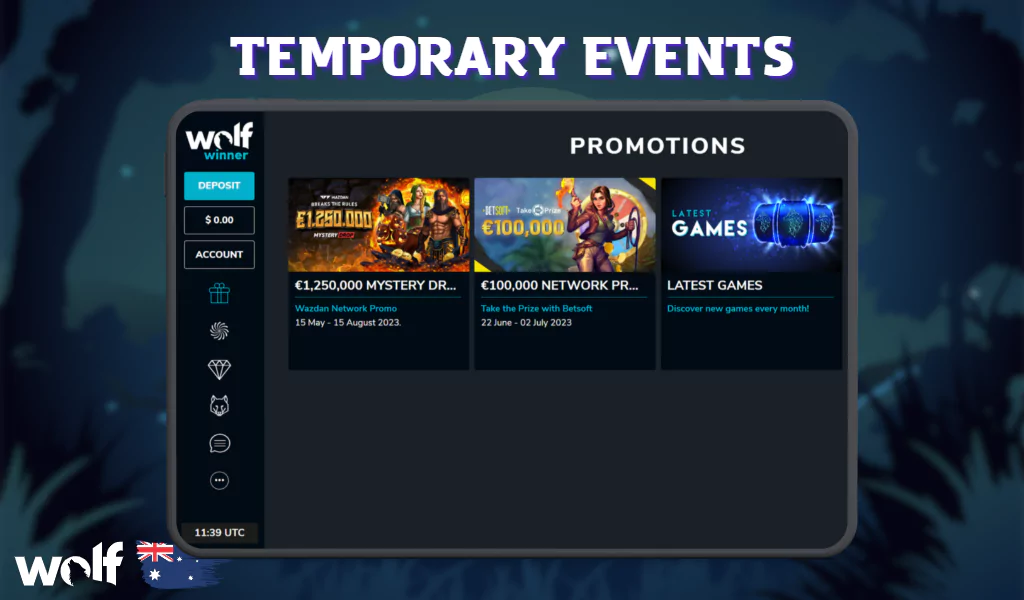 Playson's non-stop drop event
There's enough here for each user to place a pokie in Playson's games. After that, the player automatically becomes a participant in the qualifying stage, there can be either 3 or 4 of them, depending on the type of event.
If we talk about the standard type, then there are 3 different stages and only one person eventually becomes the owner of the prize fund of 120,000 AUD. Sometimes there is also a larger draw, which has been going on for 4 qualifying rounds and the winner receives as much as 500,000 AUD.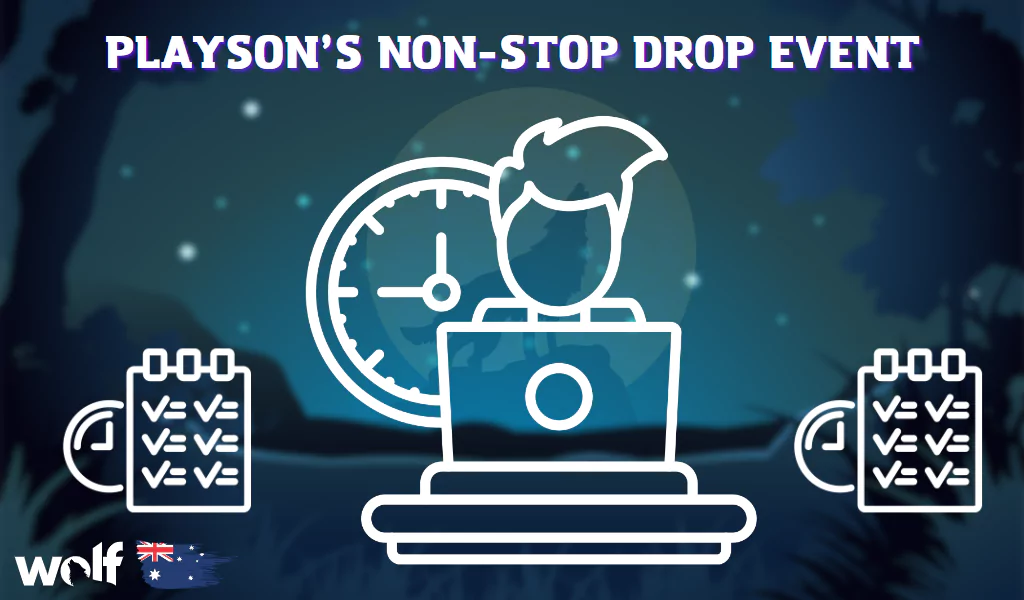 Promotions in pokie machines
Also, don't forget about Wolf Winner casino promotions for specific games. Quite often on the site, it is enough to make just one bet in the pokie and get 10 free spins on it. For example, right now you can pokie in Vegas XL, Neon Wheel 7s and Vegas Lux, while receiving twice as many bonuses from each pokie. Each of these pokie machines is as interesting as possible, has a thoughtful design and will suit any user. Just try it!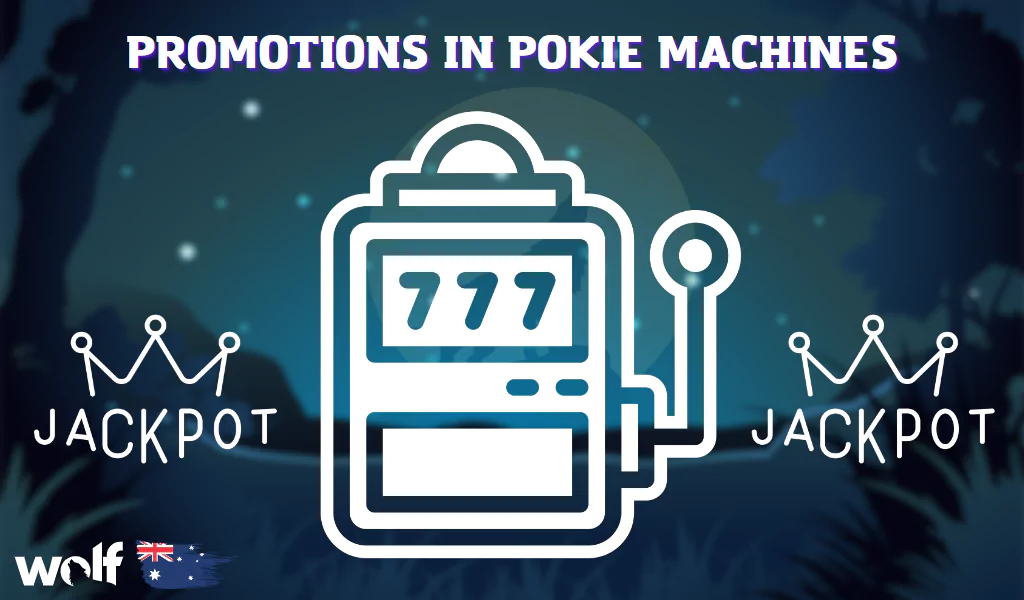 Miami pokie
Finally, we present the current promotion, where any player can get free spins for the Miami pokie for replenishing the account. Make a deposit of 25-49 AUD and get 15 free spins to your account. Want more? Then carefully study the information below:
When depositing in the amount of 50 to 99 AUD, you will receive 25 free spins;
When depositing in the amount of 100 to 199 AUD, you will receive 50 free spins;
When depositing in the amount of 200 to 299 AUD, you will receive 75 free spins;
When depositing in the amount of 300 AUD or more, you will receive 100 free spins.
Bonuses are already practically in your hands, so all you need is to have time to top up your account during the validity period of the Wolf Winner bonus Good luck!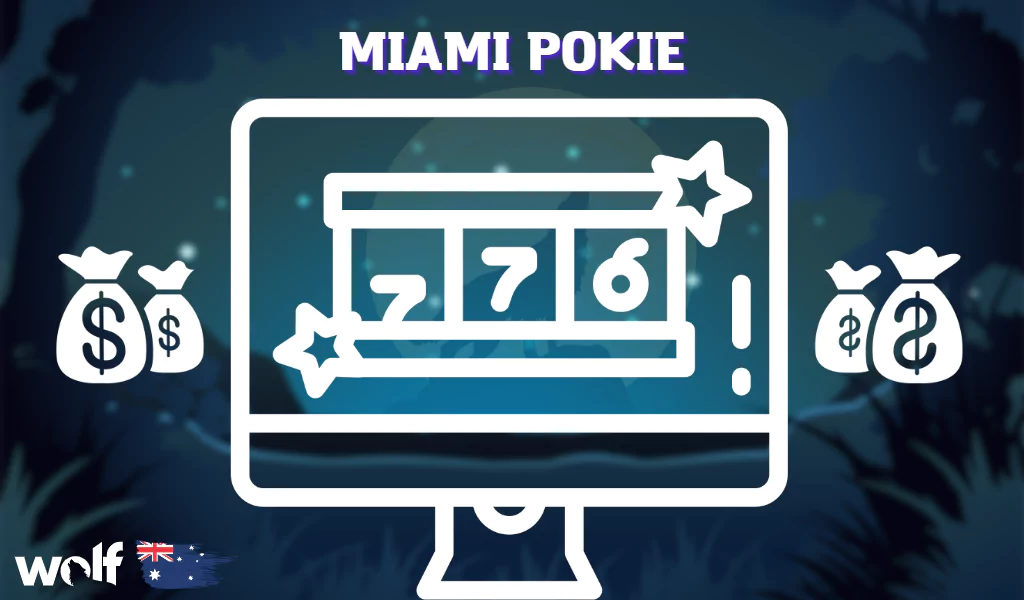 FAQ
How to get more winnings?
Especially for this purpose, you can find loyalty programs in the Wolfinger Casino bonus section. Register in each of them or apply for participation in the VIP program, after which you will receive personal promotions from the site administration every day.
How do I get double bonuses every day?
Firstly, you can still try to participate in one of the loyalty programs. For example, Wolf Pack, upon reaching the "Blood Moon" level, the user receives double bonuses from each pokie made. Secondly, follow the news, because there we often announce the games of the week or month. The more you play these game modes, the more bonuses you can get. For example, this month such pokie machines are Vegas Lux, Neon Wheel 7s and Vegas XL.
Can I start receiving bonuses immediately after registration?
Yes, to do this, it is enough to fill in the basic information about yourself in your personal account, after which it remains only to top up your account. Immediately after that, along with the credited amount, you will receive a Wolf Winner Welcome bonus, the size of which we have already told you about earlier. You will receive additional gifts on subsequent deposits.
How often do events take place on the site?
Almost every week, some promotions have been going on endlessly for many years of the site's operation. If you want to be the first to learn about new events and promotions, then just subscribe to the company's social networks or our mailing list.